Chair's Message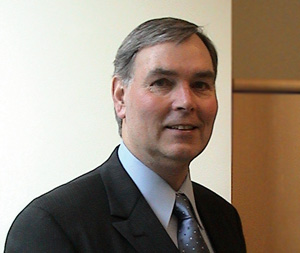 Thanks to our great leaders Guy Fox (Chair 2010-2013) and Su Ross (Chair 2014-2015) and our entire membership of leaders we have much to celebrate, and we have much yet to accomplish as a team.

The District Export Council of Southern California (DECSC) is the best organization with which I have ever been engaged. We are all volunteers, serving the interests of others, in the company of people of honor, with incredible talent, experience and expertise. It is my honor to be among you.

We have established a DECSC strategic plan which I encourage all of you to read on our website www.decsocal.org. That plan reflects who we are, what we aspire to be and what we are achieving. We operate on the premise that trade matters. Trade produces jobs and growth in our local and national economy and builds commercial and personal relationships every where we trade, with people much like ourselves.

Our vision is to be a prime mover and recognized regional and national leader of the international business community and in support of Department of Commerce (USDOC) efforts to increase export competitiveness and competency, helping more U.S. businesses enter, broaden and expand global markets.

Our mission is to contribute leadership, expertise, advocacy, advice, and support to serve the international business community and work with USDOC's export training and assistance programs, in collaboration with California's U.S. Export Assistance Centers, other regional California DECs and other public and private organizations and partners. We know through experience the complexity of international cross border business and we join together in our DECSC committed to share our knowledge, experience and lessons learned to help others succeed in realization of their own strategic plan.

Our new initiatives for 2016 include the formation of new Vertical Committees as well as a new Leadership Task Force Committee (LTF). The "Vertical Committee Structure" is based on lines of international expertise, experience and focus. We believe this new committee structure will enhance our collaborative efforts to serve the international community and provide some additional transparency for those looking on our website seeking our assistance. The LTF will bring all our new members into fulsome participation within DECSC. The LTF also serves as our platform to engage with new leaders in the international trade community with whom and through whom we will make a difference.

All together, including our LTF, we have 40 members of the elite in trade activity in Southern California, each selected because of demonstrated leadership and a commitment to voluntary effort supporting others. However, we cannot accomplish our objectives alone. We are committed to expand our working relationships with our important trade partners to enable us to extend our reach and better serve the trade community in our geographic area of responsibility, including the Southern Central Valley (Bakersfield/Fresno), Santa Barbara County, Ventura County, Los Angeles County and Orange County.

We would like to welcome all our new members and thank everyone for volunteering their time and expertise in supporting the local trade community with their export-related needs.

Thank you all for visiting our website. Please do not hesitate to call on us if we may assist in your endeavors. Please direct all requests for assistance through the Contact Us link, then use the Export Assistance Request Form.


Kind Regards,

Don Sovie

Donald E Sovie
Chair
District Export Council of Southern California
"By Appointment of the Secretary of Commerce"