Corporate Sponsors:

Contributing
Media Sponsors: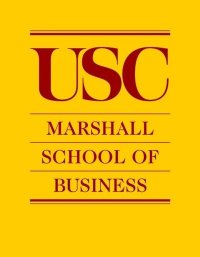 2010 California-China Trade & Investment Conference
Developing Stronger Commercial Ties Between California & China
Presented by:


in association with:





Doing business with China has changed in the past year. This Conference, held October 21, 2010, provided valuable insider information to the business owner on how to profit in China in the current economic climate of 2010. Expert speakers from a wide variety of trade sectors will go to the core of successful business in China with how-we-did-it case histories of California companies finding success in China.
The U.S. Commercial Service provided case histories of how they have provided valuable services to build successful US-China trade relationships.
Sectors included export and brand development case histories in cosmetics, energy transmission, IT, computer software, finance, new tax and accounting regulations and others.
The Conference showcased senior government officials from both nations, and a roster of notables. Featured Speakers included: US Secretary of Commerce Gary Locke (Video Presentation), Mr. William Zarit, Minister Counselor, Commercial Affairs, US Embassy, Beijing, Consulate of the PRC (LA), BYD USA (electric cars), NAROS (Andrew Pan), ExIm Bank, KPMG, Mr. Edward Nixon, NBA China and others.
SPONSORED BY ~ 主办方:
T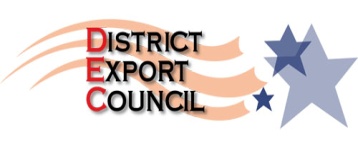 he District Export Council (DEC) is an organization of leaders from the local business community, appointed by the Secretary of Commerce, whose knowledge of international business provides a source of professional advice for local firms. For more than 30 years, DECs have served the United States by assisting companies in their local communities export, thus promoting our country's economic growth and creating new and higher-paying jobs for their communities.
Closely affiliated with the U.S. Commercial Service's U.S. Export Assistance Centers, the 56 DECs combine the energies of more than 1,500 exporters and private and public export service providers throughout the United States. DEC members volunteer their time to sponsor and participate in numerous trade promotion activities, as well as to supply specialized expertise to small and medium-sized businesses that are interested in exporting.
www.decsocal.org
Asia Society Southern California,
founded in Los Angeles in 1985, is an independently funded regional office that creates its own programs and activities. Home to the largest Asian population in the United States, Los Angeles is a vibrant microcosm of Asian and American relations. Asia Society Southern California strives to cultivate these ties through programs on topics ranging from art, society and culture, to business, policy and contemporary affairs. A nonprofit, nonpartisan educational organization, the Society provides a forum for building awareness of the more than thirty countries broadly defined as the Asia-Pacific region - the area from Japan to Iran, and from Central Asia to New Zealand and the Pacific Islands.
www.asiasocietysocal.org
USC U.S. – China Institute aims to enhance understanding of the 21st century's definitive and multidimensional relation through research on trends and issues affecting the two giant trading partners. With extensive and influencial public events and professional development efforts, the U.S. – China Institute is globally recognized as a leader in promoting trade, economics and culture between the US and China. www.chinausc.edu/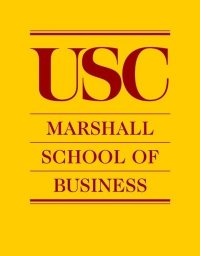 The USC Marshall School of Business> is a private research and academic institution committed to educating tomorrow's global leaders. Ranked as one of the country's top school's for accounting, finance, entrepreneurship and international business studies, Marshall shares the rich history of the USC academic system. www.marshall.com
T
he U.S. Commercial Service is the trade promotion unit of the International Trade Administration of the U.S. Government. U.S. Commercial Service trade specialists in 107 U.S. cities and in more than 80 Embassy's globally work with your company to help you get started in exporting or increase your sales to new global markets. Learn how your company can benefit in China with their Gold Key and International Partner Search and many other services. www.export.gov/pacificsouth


Other Contributing Sponsors: