Discover Global Markets: The Blue Economy

A New Age in Ocean Technology, Sustainability and Logistics
September 20-22, 2022 | Providence, RI
Gain market insights from industry experts based at U.S. Embassies around the world, including: Australia, Belgium, Brazil, Canada, France, India, Indonesia, Italy, Japan, Korea, Mexico, Nigeria, Portugal, Singapore, South Korea, Thailand, Turkey, United Arab Emirates, and the United Kingdom. (Additional market resources).

Participate in matchmaking meetings with buyers, distributors, government officials and potential partners.

Hear from OEMs/primes about overseas projects and their supplier pipeline needs. Invited large primes include: General Dynamics Electric Boat, GE Wabtec, Equinor, KVH Industries, Lockheed Martin Maritime Systems, Teledyne Marine, and Orsted

Learn how your minority/woman-owned business can leverage diversity certification as a tool to increase visibility to global companies looking to broaden their supply chains.

Understand how to do business with relevant U.S. government agencies (NOAA, BOEM, Coast Guard)
Registration Fee
STEP Grant funding from the Small Business Administration (SBA) may be available to cover the registration fee. For more information contact your state trade/economic development office.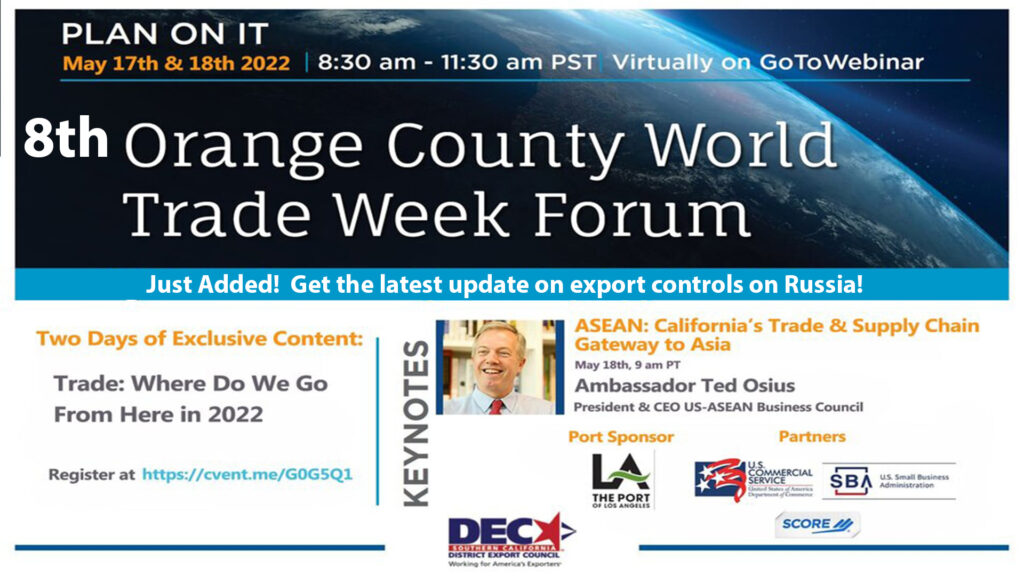 Welcome to a Virtual Orange County World Trade Week 2022!
The District Export Council Southern California invites you to join us and hundreds of your colleagues at the most prestigious trade event in Orange County, previously presented by the Greater Irvine Chamber.
Exclusive Insight into 2022's International Trade Landscape
Meet our Keynote Speaker…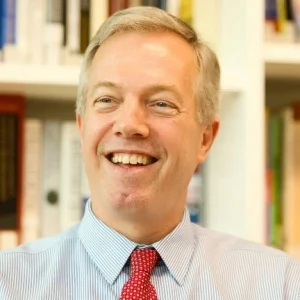 Navigating in Uncharted Waters in 2022
May 18th, 9:00 AM PT
Ambassador Ted Osius
President & CEO US-ASEAN Business Council
Former ambassador Ted Osius is President & CEO of the US-ASEAN Business Council. Founded in 1984, the Council represents 170 of the largest American businesses in Southeast Asia through its headquarters in Washington, DC, and its seven regional offices.
A diplomat for thirty years, Ambassador Osius served from 2014 to 2017 as U.S. ambassador to Vietnam. Leading a team of 900, Ambassador Osius devised and implemented strategies to deepen economic, security and cultural ties between the two countries. In October 2021, Osius published his most recent book, Nothing Is Impossible: America's Reconciliation with Vietnam, covering the two countries' 25-year journey from adversaries to friends and partners.
Two Full Days of Content and Networking…
Tuesday, May 17
Exporting. Industry Sectors. Country Opportunities.
Don't miss this global 360! Thanks to our regional US Commercial Service and the SBA, industry and exporting experts share their experience, advice and forecasts for Tourism, Med Tech, Aerospace and for Europe, the Americas, Asia, Africa and the Middle East.
Wednesday, May 18
China. Ports & Supply Chain. Mexico, Canada and US Trade.
Join us for a deep dive into the geopolitical, logistics and trade deals that are impacting the trade landscape and reveals everything you ever wanted to know about exporting in 2022 – who, what, where, when and why – about your exporting decisions.
Trade consuls from around the world, high-ranking Department of Commerce officials, local elected officials, business leaders and maritime industry experts will gather to present an important program with a special focus on environment, green technology and economics related to the marine realm.
This in-person event is FREE.
REGISTRATION NOW OPEN!
Tuesday, May 3, 2022
Port of Hueneme, 333 Ponoma Street, Port Hueneme, CA 93041
Background: The observance of World Trade Week began in 1926 to acknowledge and celebrate that world trade significantly contributes to the nation's economy and has developed a vast new horizon for America's businesses. In 1935, President Franklin Delano Roosevelt officially proclaimed World Trade Week as a national observance by the U.S. Government.
About the Port of Hueneme/Oxnard World Trade Center: The Port of Hueneme is one of the most productive and efficient commercial trade gateways for niche cargo on the West Coast. The Port is governed by five locally elected Port Commissioners. The Port consistently ranks among the top ten U.S. ports for automobiles and fresh produce. Port operations support the community by bringing $2.2 billion in economic activity and creating 20,032 trade-related jobs. Trade through the Port of Hueneme generates more than $173.2 million in direct and related state and local taxes, which fund vital community services. In 2017, the Port of Hueneme became the first port in California to become Green Marine certified and was voted the Greenest Port in the U.S. at the Green Shipping Summit.
10:30 – 11:00am
Sign in and Networking
11:00 – 11:15am
Call Meeting to Order
Kristin Decas, CEO and Port Director
Welcoming Remarks
Mary Anne Rooney, Oxnard Harbor District President
11:15 – 11:45am
Trade Updates from Global Partners
Manuel Herrera, Deputy Consul
Consulado de México en Oxnard
Betty Young
Hong Kong Trade Development Council
11:45am – 12:15pm
Keynote Address
12:15 – 12:30pm
Introduction
Maryanne Burke, Director of the US Commercial Service U.S. Export Assistance Center office located at the Port of Hueneme
12:30 – 1:00pm
Roundtable Discusssion
1:00 – 1:15pm
Economic Update
Bruce Stenslie, Economic Development Collaborative
1:15 – 1:30pm
Export Achievement Awards
Presented by Oxnard Harbor District Commissioners
TO REGISTER, CLICK HERE!

BIS "COMPLYING WITH US EXPORT CONTROLS"
An interactive online learning experience from the safety and comfort of your home or office
Dates: March 15-18, 2022
Times: 9:00 AM to 12:00 PM PDT (UTC-7) each day
In partnership with the District Export Council of Southern California, and utilizing the power of virtual, interactive learning tools, BIS is offering our popular Complying with U.S. Export Controls seminar as an online program. This interactive course delivers critical information for compliance with the Export Administration Regulations (EAR).
This seminar will be a live event: an opportunity to see and hear BIS specialists present, have your questions answered, and participate in interactive exercises to expand your regulatory and compliance knowledge. Experienced BIS specialists will deliver the training in four, three-hour sessions from 9am to 12pm PDT (UTC-7) daily. The information covered will include the same topics typically covered in the two day, in-person programs: scope of the EAR, how to classify your items for export, how to apply for an export license, understanding and using license exceptions, deemed exports, de minimis and direct product rules, export clearances, export enforcement, and developing an export management and compliance program. This program will also feature a guest speaker from the Census Bureau to discuss the Automated Export System.
With the travel, budget, and time limits we all face, this program offers a timely, cost-effective, and highly accessible way to learn about the EAR and the steps to comply.
Participation Requirements:
• Reliable and stable internet connection
• Computer with audio to participate in the virtual seminar and digital learning exercises
This professionally designed and monitored platform will give access to all presentation materials and include real-time question and answer sessions. If you miss one of the days, sessions will be recorded and available for viewing by attendees for a week after the seminar.
Minimum Continuing Legal Education credit (11 MCLE credits) is available for California State Bar members. For non-California State Bar members seeking MCLE credit, contact your State Bar to see if they reciprocate the California MCLE credits. Instructions to receive MCLE credit will be provided during the seminar.
REGISTRATION FEE: $375
Last day to register is March 8, 2022
For questions or information regarding registration, please contact: BISSupport@decsocal.org
For more information on how the program will work or questions on the topics to be covered, please call the BIS Western Regional Office at (949) 660-0144, (408) 998-8806, or by email.
REGISTRATION CLOSED 
_____________________________
Road Map To Exporting - California State University, Northridge - Feb 19, 26 and Mar 5, 12, 2022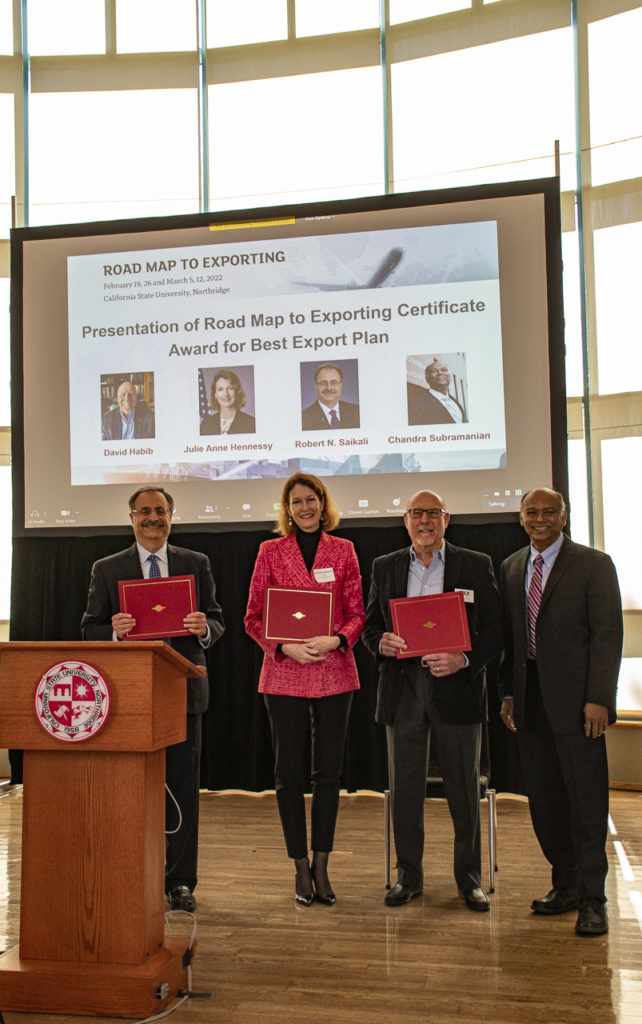 Robert Saikali, Julie Anne Hennessy, David Habib, Chandra Subramanian